Annoying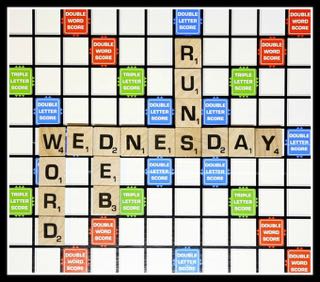 debruns.com
- Link up!
People who drag the brakes going downhill.
People at the gym who walk and stop in front of me, when I doing a set in the mirror...arrrghhh.
Aging…seeing my skin get so wrinkly and spotty…the huge brown spots are awful on the self esteem.
Aches and pains...I have a band in my shoulder that is aggravating me quite often lately.
That I try to do the right thing by strength

training

and taking care of myself, and it makes new aches and pains…super annoying.
When I lose a pound and realize my already flat, size A physique, just took another hit, and that my tummy is still happily saggy.
That my face still breaks out and I am almost 50 years old….ahhhhh!
Getting in the shower and feeling that special sting…body glide fail.
Waking up to run and finding I don't have a clean sports bra.
So yes, there is annoying stuff everyday, and I have found the best way to combat it is with laughter.
A little humor is good for soul...
❤
You can always find humor in every day things.
Sometimes it's with my own immature thoughts...
or by how bad some folks can get on your nerves...
Maybe on a particularly bad day you may need one of these...
(•◡•)
or something a little special
♡
Do what you got to do....
♬
♬
Shake it off, shake it off
♪
♬
Just don't take it all so serious. If you can find a way to laugh, do it.
As soap is to the body, so laughter is to the soul. ~

Jewish Proverb
We are all here for a spell. Get all the good laughs you can. ~

Will Rogers
...and that's my take on annoying.
Fire away about something that annoys you, or tell me what makes

you

feel better when

annoyed

.
Check out all the
great
posts @
DebRuns
who hosts the Wednesday Word Link up I am taking part in today :)