The word of the day is

ageless...
Thank you to
Deb Runs
for the Wednesday Word
You can join in the link up and
read some great posts by clicking -->
http://debruns.com/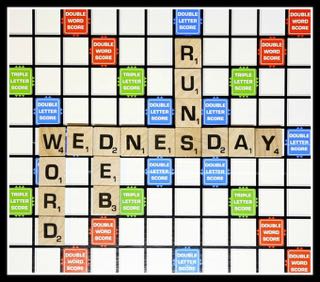 Ageless - never growing or appearing to grow old.
I know nothing about this.
I have wrinkles, snow white hair, a bit of an extra chin, age spots the size of darn quarters...
...all I see these days is how much I have aged. It is a kind of a snowball effect, it feels like the aging process have gained momentum on me these past few years.
Even though I am losing the physical battle, the fire inside me remains unchanged.
Passion is ageless.
Passion also unites us.
Our passion to run.
Our passion to improve our fitness.
Our passion to be active.
Our passion to be strong.
No matter our age, we bond through our common goals.
"Friendship is ageless. It is the spirit we should like and care for, not the shell that encases it."
Robert W. Sweeting
The spirit in us craves to be heard, acknowledged, and understood, no matter if we are introvert or extrovert, young or old.
It is hard to explain to someone who has never poured their heart into 16 or 20 weeks of training, what a race or running means to you.
The heart has reasons that reason does not understand.
~ Jacques Benigne Bossuel
Sometimes what we do does not seem logical to others; why would someone enjoy sweating, feeling exhausted, and pushing past what is comfortable...
We are fortunate to have a community that embraces and does understand. Although, we all have very different backgrounds, education levels, and beliefs, we are bonded together by a common passion.
To be able to celebrate our victories, bounce training ideas off each other,
applaud the happy moments,
to share solutions,
to
understand and empathize with the struggles, and the injuries, and to
offer encouragement to each other,
is a blessing and a gift.
That commonality is ageless.
So cheers to our ageless community.
★
You all are
rock stars
!
Wishing you happy trails,
Karen ❤