Linking up today with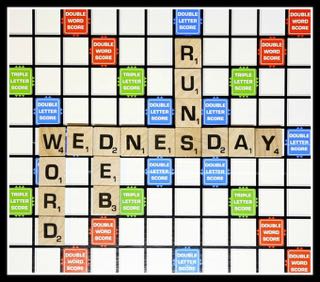 Stability
firmness

in position

your base or balance
My

first

thought when I saw the word was my feet.
The number one thing you need to run are healthy feet.
They absorb impact and push off simultaneously. Bones, tendons, ligaments, all working together you keep you in motion.
You can have all the clothes, shoes, fancy electronics tracking devices, but if you don't have healthy feet, you aren't going anywhere.
For a long time I took my feet for granted. I just expected them to do whatever I desired, until they wouldn't/

couldn't

do it

anymore

.
Now 40 days without a run, my feet are finally feeling a twinge better. I can begin the process of

regaining

my

stability

.
Currently, I can not raise up on the ball of my feet.
I did a ton of this before I

was

injured, in my shoes,

barefoot

, on my
stairs at home, at
different
rates

of speed.
I miss that simple motion.
As runners we expect a lot of our tootsies. The best thing we can do for our running is to practice things that will help us improve how we stabilize and balance.
My feet developed some bad habits while sore. They tend to roll in and out, trying to accommodate movement and

avoid

pain.
Those habits need to be broken.
A few things I am working on:
Single leg balance work - curls and shoulders presses on one leg.
Heel raises - inhale, raise the heels. Exhale and slowly lower them.
When it feels really easy, I get to close my eyes and work on it :)
Toe Yoga
This one is challenging ;)
Alternate lifting the big toe and toes without curling them. It is so much harder than I expected to get control of those little muscles, but I am not giving up.
I have had better toe yoga sessions, but apparently I am coordinated challenged. Trying to hold my phone and moves my toes at the same time, is just too much for me.



Balance board work will be added in soon. In shoes and in socks, so I can work on control and

stabilization

.
Do you have a favorite balance/foot strengthen activity?
Ever tried toe yoga? Try it!